Blended Learning
---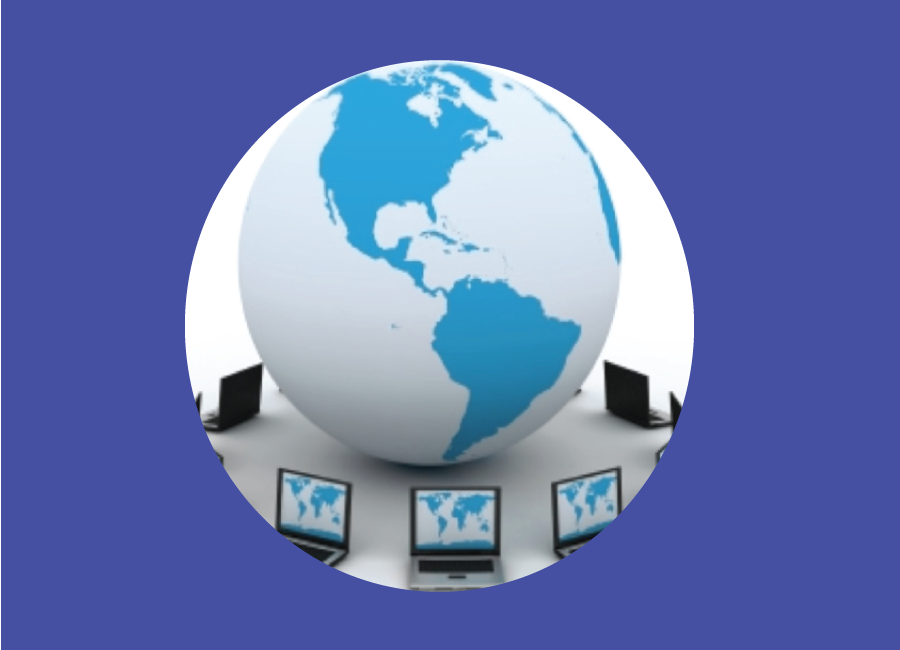 PROJECT DETAILS
Tools: Adobe Illustrator, Microsoft Visio
The problems of blended learning are multifold.
- How to ensure personal connection and interaction between online students, on-campus students and Professor?
- How to ensure that all the infrastructure needs of blended classroom are met?
- How to ensure that lecture time is effectively used?
- How to ensure that the lecture is transmitted live to the online students effectively?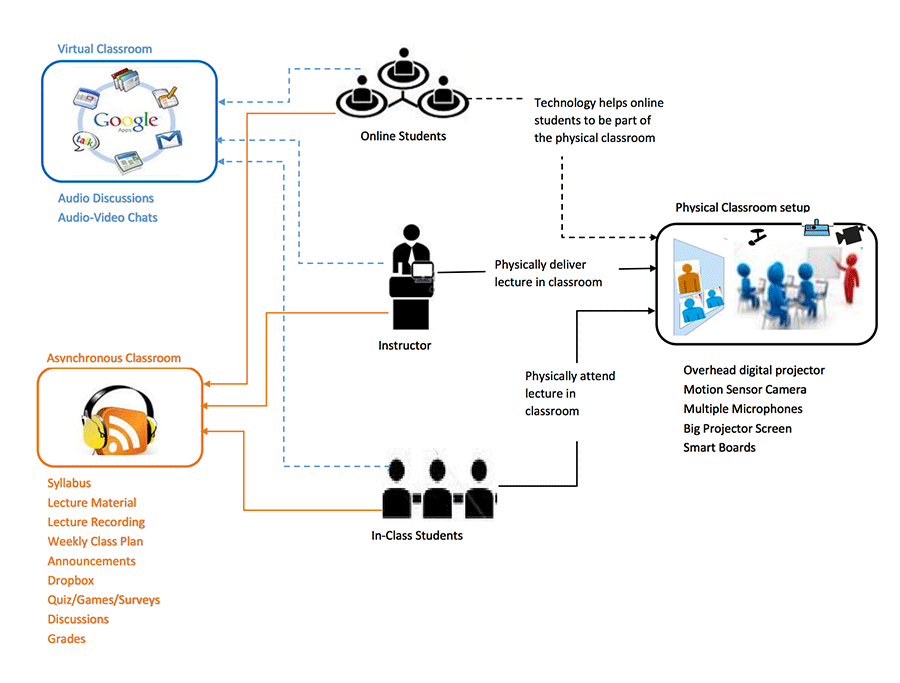 SUMMARY
We used visioning to arrive to our solution for blended learning. Visioning and Storyboarding helped us design the solution meeting the needs of Professor, Online Students and On-Campus Students.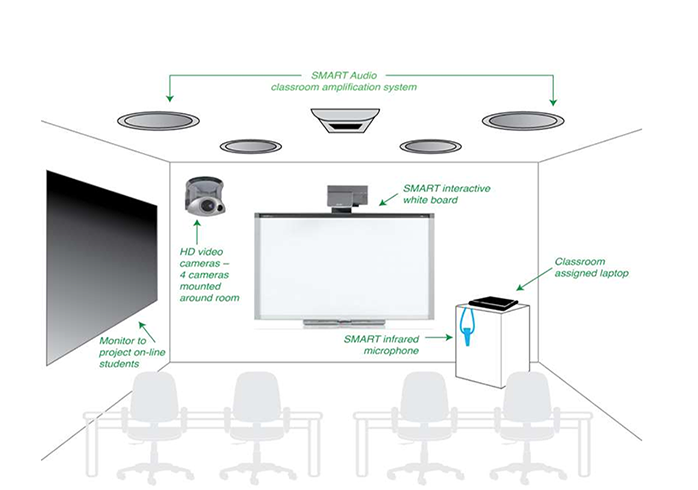 SOLUTION
The challenge was to conduct contextual inquiry interviews with Professors, Online Students and On-campus Students.The purpose of contextual inquiry (CI) is to obtain data from users in their work place. We conducted 9 interviews to gain insights about the users' environment, tasks, cultural influences and breakdowns in the current processes. We conducted Rapid Prototyping including affinity diagramming, consolidated sequence model, storyboarding and use case scenario design to the solve the blended spaces problem. We collected 154 individual notes for Affinity Diagram. A common theme in the Blended learning environment for all stakeholders was around the desire to communicate more effectively and the difficulties in communicating effectively with the current system between student and professor and student-to-student.